Freedom and responsibility.
We believe that great people are the lifeblood of an incredible company.
We look for excellence and we expect it. We carefully select our team members: 96% of the candidates who applied to become part of Mirai Bay didn't make it to the second step.
Creating a generation of professionals sharing a vision, goals and values means carrying out an accurate and meticulous selection aimed at finding the gene of excellence.
4% of candidates who managed to be part of Mirai Bay have some common traits and characteristics:
We are young (the average age here at Mirai Bay is 27).
We are impetuous, ambitious and ready for everything.
We are a cohesive team: one's goal is everyone's goal.
We are colleagues and friends: we love to spend time together while not working as well, in order to build long-lasting friendships and relationships. We are passionate about what we do: we love our job with our heart and soul, and we do everything to satisfy our clients (and ourselves!).
Here at Mirai Bay we are more than just colleagues, we are a team and a group of friends.
We see our workplace as a stimulating environment for our professional and personal growth and not only as a place for our daily operative activities.
It is important for us to provide our team members with all the educational tools to let them become specialized professionals and, at the same time, we let everyone develop their own skills and attributes in order to build a diversified and multifaceted environment. We want to build a workplace which is going to be greater than the sum of its parts and components. 
Key Account Manager
& co-founder
Amministrazione
& contabilità
Growth Manager
& advertiser
E-Commerce specialist
& Partner
Project Manager
& copywriter
CONTENT Designer
& SEO copywriter
content designer junior
& Translator
When one of us stops being part of the team, Mirai Bay keeps providing all the necessary resources to grow and reach one's own success.
We created our "Mirai Bay Alumni Network" for our current members and the former ones with a specific purpose: we want to strengthen and nurture this relationship.
The concept behind it is simple: we want to build a social and connective ecosystem made of mutual exchange, general growth and constant improvement where past, current and future team members can share work and marketing-related tips, strategies, ideas and suggestions.
Here is what some of our past team members told us:
Working at Mirai Bay has been able to enrich me professionally and spiritually. I found colleagues who always supported, respected and encouraged me to express all my potential. Everyone takes care of everyone else; nobody is left behind and the whole team works together to reach all the goals with a clear common vision of the arrival point. "Unity is strength": this is what Mirai is all about. Every team interacts with each other to deliver the best service for the clients. Working at the Mirai House feels like being in a family with a young, energic, creative and welcoming environment. A bit of fun, laughter and moments of sharing and leisure are always present as well. All of this enabled me to always have the motivation and the right amount of energy to work hard but with passion!

Growth Specialist & Project Manager
This year together has been terrific. It was like finding a second home and a real motivation to wake up every morning. Even though our friendships are still strong and present (and will never cease to be so), I can't help but tell you how happy I am for this chapter of my life I shared with you all. Everyone of you has something special and unique that our Lorenzo Ferrari has been able to perceive, managing to create the best team and workplace I've ever experienced, full of extraordinary people. We will soon meet again but meanwhile keep pushing every business to the limit, keep changing Italy campaign after campaign or brainstorming after brainstorming.

Growth & E-Commerce Specialist
Mirai Bay is definitely one of the most innovative agencies in its sector on a national level. The atmosphere is young and unconventional, ready to attract the best professionals with its know-how and its dynamic, stimulating, and meritocratic environment!
I had the chance to work with Mirai Bay for about 2 years as an advisor. It was a unique experience full of professional yet humble people. It was the perfect combination that made it the best partner for Digital Marketing activities. Seeing is believing!
I had the chance to work with Mirai Bay for about a year. It's been a very intense experience that taught me so much! The atmosphere and environment are extremely stimulating, which is something that can't be easily found everywhere.
The workplace we are building is a fluid and constantly evolving ecosystem fuelled by the contribution of every single team member.
Opening the doors of our tribe to new members means enriching this ecosystem with new value, new ideas and new lifeblood.
Are you the right person to become part of our family? To become part of Mirai Bay? Apply now.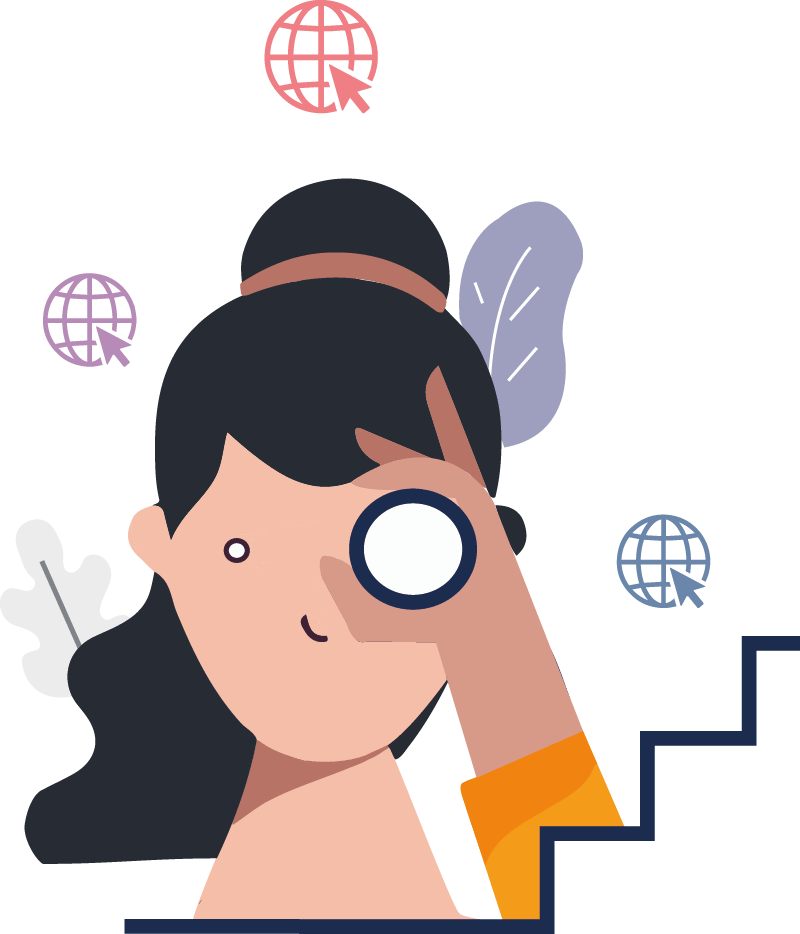 Leadership, Accounting, Management
Copywriting, Graphics, Analysis, Web Design
Advertising, Analysis, Tracking, Automations, Reports
Graphics, Branding, Photography, Videomaking
Coding, Front-end or Back-end
Commercial skills, Sales, Client Management